For those graduating from college, it's a great time to get a job in the USA. Reaching a 10-year low, the unemployment rate is a good indication that there are U.S. jobs available for those who are looking.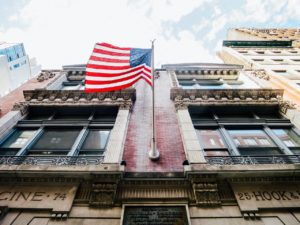 According to Nicole Smith, chief economist at Georgetown University's Center on Education and the Workforce (CEW), it is very likely that new college graduates will be able to find great jobs in the United States.
USAFIS is a private immigration service that helps foreign nationals who want to move to America to live, work, and study. While a degree can certainly be helpful when looking for work in the U.S., there are plenty of job opportunities for skilled workers without a college degree.