Wages in the United States are rising much faster after the global pandemic recession than the recovery from the 2008-2009 Great Recession. The government stimulus provided during and after the pandemic included the $2 trillion support package signed by President Donald Trump and the additional 1.9 trillion approved by President Joe Biden. Both packages enhanced unemployment benefits and stimulus checks. Workers with lower wages have seen the greatest gains, as pay increased for workers at restaurants, hotels, and bars by 8.1 percent in the third quarter from last year. Retail workers have seen a 5.9 percent increase.
There are many job opportunities available in the US for you and your family. Contact USAFIS to apply for the required visa to live and work in the US.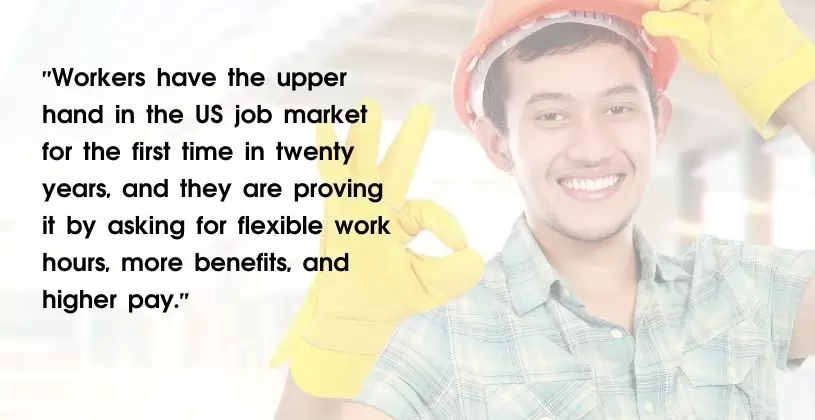 Watch: What's in Biden's $1.9 trillion Covid relief plan?
According to the US Labor Department, pay across the board has increased 1.5 percent in the third quarter, a 0.9 percent increase from the previous quarter. The value of companies' benefits increased 0.9 percent in the third quarter, over 50 percent higher than the second quarter. Workers have the upper hand in the US job market for the first time in twenty years, and they are proving it by asking for flexible work hours, more benefits, and higher pay. Although higher inflation is balancing out the wage increases, but overall pay has met the rising prices. USAFIS has a team of experts ready to help you apply for the correct visa. You will be guided through the process each step of the way.