Over 5.4 million people fled Venezuela due to an economic and political crisis. Opponents of the government are being mistreated and jailed, healthcare has collapsed, and inflation has soared. The Homeland Security Secretary of the US said these extreme and temporary circumstances have caused the US to step forward and support the Venezuelans already living in the US who do not have the necessary immigration documents. They will have 180 days to register, and if meeting the criteria, they will be given work permits and be allowed to remain in the US legally.
If you and your family are dreaming of living a better life in America, contact USAFIS. Their team of immigration specialist will walk you through the steps of immigration and help your dream come true.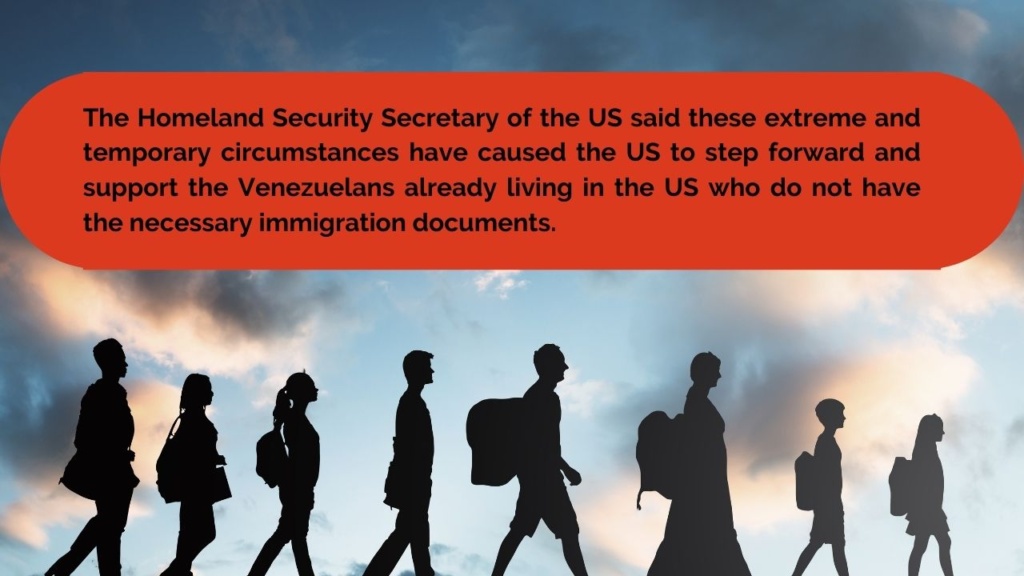 Every Venezuelan living in the US without the proper immigration documents will have the chance to receive a temporary protected status. This decision was celebrated by Venezuelans whose future was uncertain as they anxiously awaited a decision by the US government. Donald Trump's hard stance against the Venezuelan leader had brought hopes high, but on his last day in office, Trump granted them Deferred Enforced Departure (DED), which could be revoked by the president at any time. Venezuelans living in the US now have a clear path to legal immigration in the US.
Contact USAFIS for help with the immigration process. Their team of experts understands immigration can be confusing and they are ready to make it a simple process for you and your family. USAFIS is the leader in helping people all around the world successfully participate in the US Diversity Visa Lottery Program. Contact them today!