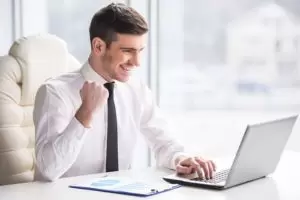 Once you register for the Diversity Visa (DV) Lottery on the U.S. State Department's Electronic Diversity Visa (E-DV) website, you will be given a Confirmation Number. It's important that you print this number or write it down so you can get the status regarding your registration. USAFIS is an immigration service that helps thousands of people with their applications for visas to the United States.
In May, after the DV-Lottery is held, you can visit the U.S. State Department E-DV website again and check your status. To check your status, you will need to enter your name, date of birth, your saved Confirmation Number, and the authentication code, which is located under your date of birth.
Once you enter this information and click the submit button, you will either see a message telling you that you were not selected or you will see a letter from the U.S. State Department with a bar code and Case Number informing you that you were selected for further processing in the Diversity Visa program.
Those who are customers of USAFIS get expert assistance in preparing and submitting their applications and photos to the DV-Lottery. USAFIS makes sure they submit all information correctly, receive their Confirmation Numbers, and also let them know if they are selected as winners of the DV-Lottery program so they can move forward with the United States immigration process.