A new report by Glassdoor, a U.S. job website, may have saved you some research if you're ready to find a new job in the United States. A private immigration service, USAFIS, can help you with your Green Card application if you want to move to America to find new job opportunities.
Glassdoor has released a report that the #1 place to find a job in the United States is Pittsburgh, Pennsylvania. This is according to their report called "25 Best Cities for Jobs in 2017." The #2 city was Indianapolis, Indiana, and the #3 city was Kansas City, Missouri.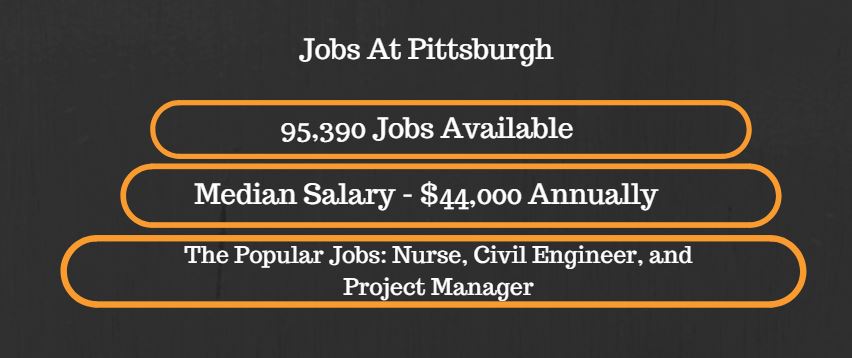 There were 25 areas in all, and they are scattered all over the United States. The report included Washington, DC; San Jose, California; and Oklahoma City, Oklahoma. In addition, three cities in Ohio were in the list of the top ten. USAFIS stated, "If you're thinking of moving to the U.S., now is the perfect time."
There were three main factors used to determine which cities were best for finding a new job. These factors included the cost of living, job opportunities, and job satisfaction. Also figured into the rankings were statistics that included popular jobs in the area, average base salary, and job openings.
"What this jobs report shows is that many mid-sized cities stand out for offering a great mix of a thriving job market with plenty of opportunity, paired with home affordability and being regions where employees are more satisfied in their jobs too," according to Andrew Chamberlain, Glassdoor chief economist."
The top ten metro areas on the list – in order of rankings – are Pittsburgh; Indianapolis, Indiana; Kansas City, Missouri; Raleigh-Durham, North Carolina; St Louis, Missouri; Memphis, Tennessee; Columbus, Ohio; Cincinnati, Ohio; Cleveland, Ohio; & Louisville, Kentucky. You should contact USAFIS today for information on how you can begin the immigration process to get moved to the United States!