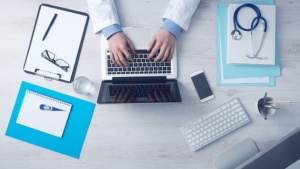 When going to the U.S. Consulate for your interview, it is important that you, as the applicant, and all of your family members who are applying for Green Cards, have a medical exam already completed along with any required vaccinations.
These documents must be signed by a physician who is authorized by the U.S. State Department, and they must be brought to the Consular visit with you (unless they have been mailed in advance).
USAFIS: We are a private immigration service that helps foreign nationals with their applications for Green Cards to move to the United States to live, work, and study.
Interview with the U.S. Consul
As the applicant, you and all family members who are applying for Green Cards must be interviewed by a U.S. Consul at the U.S. Embassy or Consulate in your country of residence. Your Diversity Visa Lottery Fee should be paid before the time of the interview, and all necessary documents and pictures should be taken to the interview. After the appointment, you will be notified of which decision has been reached: 1) more information is needed, 2) denial of the Green Card, or 3) approval of the Green Card.
Please note that USAFIS provides this summary to give our readers information about the typical Consular process; however, every case is different. Speak to your agent at USAFIS for more information.