We have provided this information so you can be prepared for your Consular visit as part of the Green Card Lottery process. We know how stressful these types of events can be and we are providing this information so you will know what to expect on the day of your interview. We are not trying to take the place of an immigration lawyer, but are only providing general information regarding the process that most people experience.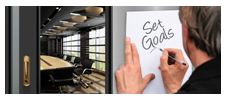 The goal of USAFIS is to provide this information to the general public with the understanding that it is not legal advice.
It is the belief of USAFIS that this information is accurate at the time it was published, and each reader should verify current procedures, regulations, and laws as they pertain to immigration procedures.
For questions about the accuracy of this content, please note that it is your responsibility to verify any immigration regulations, as USAFIS will not be held liable for any damages that may have been caused directly or indirectly as a result of the information here. USAFIS is an immigration service that is independently owned and operated, which has a sole purpose of providing assistance and information to foreign nationals who are interested in a U.S. visa and immigration.