Your interview with the United States Consulate is very important. However, sometimes there are scheduling conflicts, or you may get sick, and you will have to reschedule your interview. If that happens, you will need to reschedule your appointment, which you can do done through email. Through return email, you will be notified of the new day and time for your interview. The expert professionals at USAFIS can give you information regarding your Consulate interview process and what to expect.
When you go to the U.S. Embassy or Consulate for your interview, you need to take the email or letter that shows the new date and time for your interview appointment. You need this document, along with the application fee for your Diversity Visa, in order to be permitted to enter. According to USAFIS, "Rescheduling your interview is not ideal, but is certainly permissible. Be sure to have all current paperwork with you, if possible, to expedite the process."
It is important to go to your rescheduled interview even if you don't have everything that is required, such as your medical examination. At the interview, the consular officer will let you know in writing if you qualify for the Green Card through the Diversity Visa Lottery as long as you submit any required documents that you don't have with you.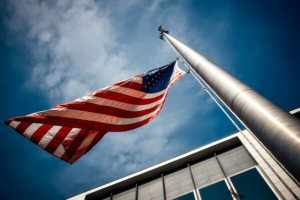 If that is the case, you will receive a separate letter from the consular officer that will give you permission to enter the Consulate on a specific day to submit the document that was missing, as long as it is before the deadline of the current Lottery. This is satisfactory as long as there are still Diversity Visa numbers available. USAFIS: an immigration service to aid people who need help with their Diversity Visa applications so they can move to the United States.
It's important to remember that there are only so many Green Cards available. Those who keep their first appointments are given top priority, while those who reschedule are given second priority. All others will be handled as time and space is available. Contact USAFIS to get information on how to apply for your U.S. visa through the Diversity Visa program.